Morning, beauties! Lots going on in the world of beauty this week. The beauty and fashion universe can relax a little now that New York Fashion Week has wrapped up. Because inquiring minds want to know, here's a quick recap of beauty news for last week.
Chanel's beloved fragrance, Coco Mademoiselle now availalbe in a body lotion, shower gel and velvet body oil.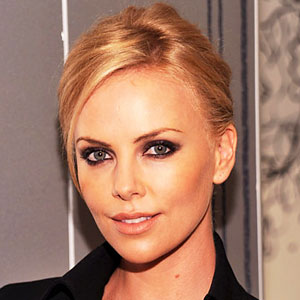 Really, does it get any better than Charlize Theron? Here's how to recreate her Fashion's Night Out look with Dior products.
Urban Decay has their holiday collection up on their website. I use primer potion everyday for my eye shadow bse, so I'm liking the Box of Potions and the Jackpot eyeliners look fab!
Can you really try cosmetics on without trying them on? Shisheido installed digital mirrors in a Toyko departmetn store to let women test makeup without actually appling it. L'Oreal reportedly did their own testing in the UK this summer. A system called EXface was used by L'Oreal and has also partnered with Boots and Walmart. Will we be this soon in the US?
Would you put the algae spirulina on your face? Maybe you should! My friend Victoria from MyHomemade Beauty explains the benefits of Spirulina and how you can make a mask at home.
Next week is Beauty Week at Hautelook! Brands on sale will include Stila, LORAC, INStyler, DDF Skincare, Alterna Haircare and more.
Have a wonderful weekend everyone!