With eleventy-billion eye creams on the market, how do you decide which one is right for you? It seems they all promise to firm and eliminate puffiness, dark circles, fine lines and crows feet. That's a lot to pack into one product! In my extensive research, I've found there really isn't one miracle eye cream that can do all that. I have however, found some awesome products that do a great job with one or two issues. The following eye creams have earned the Prime Beauty Hall of Fame in the category of eye creams.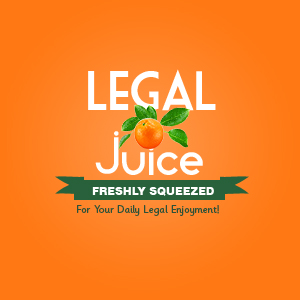 Best Firming Eye Cream – Reviva Labs DMAE & Alpha Lipoic Acid & Vitamin C Ester Firming Eye Serum ($19) Alpha Lipoic Acid & Vitamin C Ester helps protect and nourish, Mulberry and Lime lighten dark circles, and Hyaluronic Acid & Allantoin adds moisture. Perhaps the most remarkable thing about this eye serum is that you can use it on your eye lids!  Yes, beauties, finally we women over 40 can remedy those crepey eye lids that have plagued us and look younger! The serum absorbs quickly while smoothing and tightening beautifully. It definitely did diminish my crow's feet, reduce puffiness and firm both the undereye area and my lids. The best part? it's only $19! No need to spend hundreds of dollars on an eye firming serum ever again!!! Since this is a serum, I use it under whatever eye cream I'm using.
Best De-Puffing Eye Cream – Clinique All About Eyes Serum De-Puffing Eye Massage Rollerball ($25) It seems as I get older, I keep adding bags under my eyes; soon I'll have an entire set of luggage! Under eye bags are caused by excessive fluid; the roller ball was developed to reduce under eye puffiness by massaging the area thereby reducing the puffiness.  Clinique's All About Eyes Roller ball comes with a metal roller that has a very nice cooling effect and also provides a bit of firming. Keep this in the refrigerator for instant results. I use this first thing in the morning before an eye cream, but it's small enough to carry in a makeup bag for a touch-up during the day if need be.
Best Eye Cream for Dark Circles – Chella Anti-Fatigue Formula Eye Cream ($75) - Say buh bye to tired eyes! Peptides help strengthen the capillary walls under the skin beneath the eye preventing liquid from escaping which causes dark circles and puffiness. High potency Vitamin C returns radiance and reduces dark circles. This cream feels silky smooth and has good absorption too. Lacking sleep (who isn't) and need some help? Try Chella Anti-Fatigue Formula Eye Cream.
Best for Wrinkles – DERMAdoctor Wrinkle Revenge Rescue & Protect Eye Balm ($48)-Based on the latest patented peptide research advances, this potent hydrating balm features Peptide-D58 Complex. Peptide-D58 contains the hottest, most effective generation of amino acid peptides, combined with ultra-potent antioxidants and components to restore the ceramide barrier. As a balm, this is more emollient that the other creams on this list– it provides excellent hydration to the under eye area.  It comes in a plastic jar, if you feel unsanitary dipping your finger into the pot, DermaDOCTOR does have tiny plastic spatulas. After about 6-8 weeks you will start to notice a softening of crow's feet and fine lines. DERMAdoctor Wrinkle Revenge Rescue & Protect Eye Balm is best for dry skin– it could be too greasy for normal skin. A 0.5 oz. jar will last a loooong time.
Best Overall – Exuviance Age Reverse Eye Contour ($68) - Target crow's feet, droopiness and sagging to reveal brighter, younger looking eyes with a clinically proven eye cream that corrects the visible signs of aging in 4 weeks.*
Peptides help replace collagen and firm skin around the eye area, targeting droopiness and sagging
Maltobionic Acid/ PHA alleviates appearance of crow's feet
Fortifies skin's protective barrier
Caffeine deflates puffiness around the eyes
Botanicals refresh and soothe
Optical diffusers brighten and illuminate
Housed in a pump bottle, I found this eye cream to be hydrating without being greasy, easily absorbed and a great base for concealer. It does help to firm–I actually didn't notice until I forgot to use it for a few days and then saw the sagging under my eyes.  I've been using if for about 3 weeks and have noticed some softening of my crow's feet and fine lines. I don't have dark circles so cannot attest to the effectivess in that area. I'm very pleased with this eye cream; if you are looking for a good overall cream and don't need to target a specific area, look no further than Exuviance Age Reverse Eye Contour.
* Data on file NeoStrata Company, Inc.